How to Get Loan on Diamond Jewellery?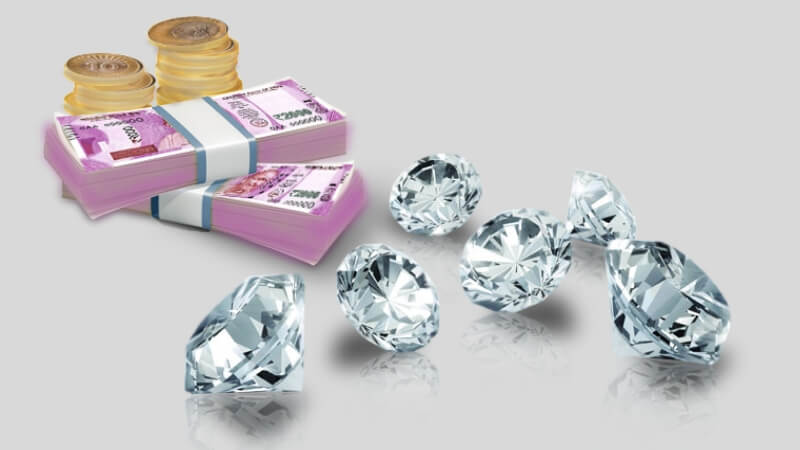 How to Get Loan on Diamond Jewellery?
Diamond Loan is a not familiar concept in India, there are very few diamond buyers offer Diamond loan. There are many jewellery types that used to get a loan. People choose to pledge their gold, silver, or diamond to get instant cash.
There are several reasons why people opt for diamond jewellery loan. There may be some financial crisis or the owner got bored wearing that old fashioned jewellery. Diamond is one of the precious ornament that has been used to avail the loan.
It generates good amount as an outcome of loan which supports in the critical situations. Majority of people once in life faces financial issues. In such situations, they look for some source which can generate instant money for them to come out of the crisis. Loan against Diamond is one of the best ways to get the required money in shortest time.
If you are in the middle of financial problems that troubling you all the time. You might have thought of selling your diamond ring, necklace, or chain. There are many people who do so but eventually land with a loss instead of getting profit. This type of incidents happens if the diamond loan provider doesn't follow the right practice.
This causes huge loss to the individual who expects a good deal after pledging diamond jewellery. When you come up with the decision to pledge diamond for an instant loan against diamond jewellery it is crucial to take every step wisely. The very first thing you need to do is to select a trustworthy diamond buyer who has prior record offering loan against diamond jewellery.
Sai Gold Trading is one of the leading names in the diamond jewellery industry with several years of portfolio offering quick loan against diamond jewellery. They have an authorized license to run the business of selling and buying jewellery as well as offering loan against jewellery.
Why Sai Gold for Diamond Loan ?
1. Diamond Valuation. If you are planning to get a loan against diamond jewellery, the very first thing you need to do is to calculate its worth. For this, you need valuator who can genuinely carry out the diamond valuation. Sai Gold is the most tested and trusted diamond buyers who are into the service of providing loan against diamond jewellery. Here you will get the accurate valuation of your diamond carried out by the diamond experts.
2. Know Actual Worth of Diamond. Once you come to know the actual worth of your diamond. The next major thing is to find a genuine diamond company which can offer you the best offer on loan against diamond jewellery. For this, you can conduct online research or visit diamond jewellers physically to find out the best one. Sai Gold Trading is a trustworthy place where you can rest assured of getting the best amount on loan after pledging diamond jewellery.   
3. Find Certified Diamond Buyers. After finalizing the place to take a diamond loan, it is important to ensure that the loan provider follows standard procedures. There are many diamond jewellers who carry out the unfair valuation of diamond and lay wrong processing charges. In India, Sai Gold Trading has created a commanding position in the diamond jewellery business with their transparency in every service they offer. Here each and every step is followed as per proper standards without compromising authenticity.
4. Variety of Diamond Jewellery. There are some diamond loan providers which provide loan only if the borrower has particular diamond jewellery. This causes an issue for the ones who possess odd jewellery type. At Sai Gold, you need not worry about such issues because they accept all type diamond jewellery and provides instant loan without wasting any time. Whether it is a diamond coin, necklace, ring, or any other item, you will get the loan.               
5. Interest Rate on Diamond Loan. When you take a loan against diamond it is important to find out the interest rate associated with the loan. There are many diamond loan providers in the market which provide a diamond loan but charges a high-interest rate. Due to such high-interest rates, many times people fail to repay the loan amount. This results into loss of their precious diamond jewelry. At Sai Gold Trading, you can avail diamond loan at a low-interest rate which you can afford to pay. There are flexible payment options which allows you to repay the loan amount conveniently.       
6. Safe and Secure. When you pledge your diamond for a loan there is always a thought in the mind whether it is safe to give precious jewellery to others hand. Whether it will be stored securely and safely. Sai Gold has established their name in the diamond jewellery business with years of trusted service. Here your diamond jewellery will be stored in high-security vaults. Once you repay the loan amount you will get your diamond jewellery in the same condition as you have submitted in beginning.