How Does Gold Loan Works? Procedure, Merits, Demerits.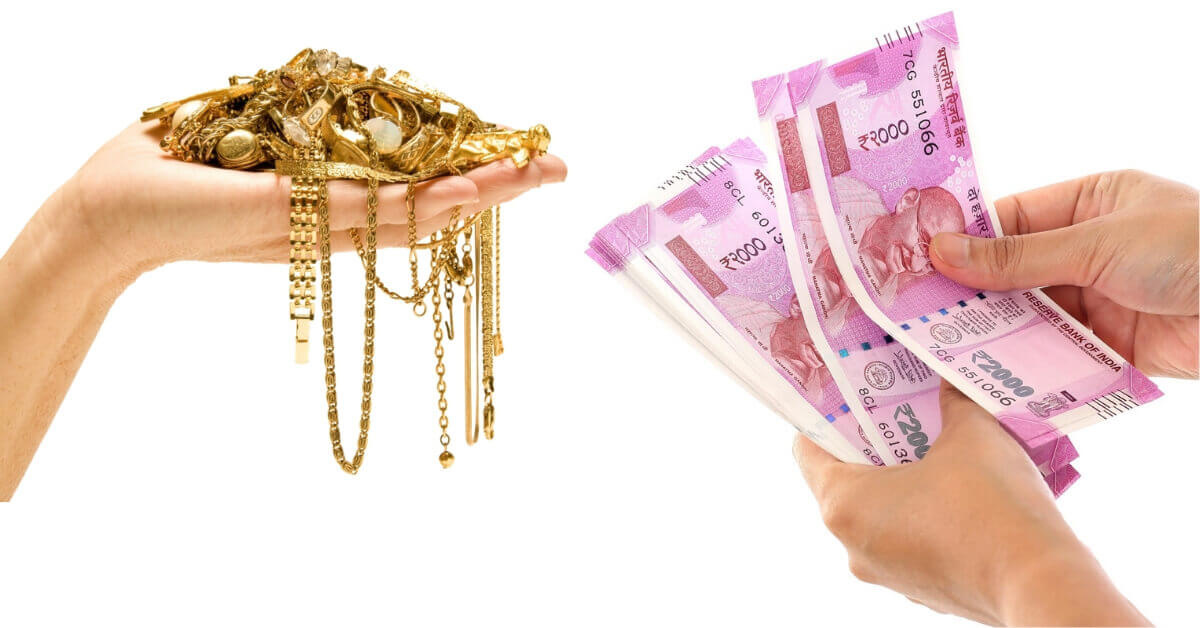 Gold Loan Procedure, Merits and Demerits
Gold is preserved as a most beautiful and precious ornament. There is an old tradition in India to purchase gold on special occasions. Most of time gold purchase happens at the time of the wedding ceremony or any grand festive seasons. With such high demand, the prices of gold are also on a higher level. Gold is also used as a survivor in the financial crisis.
There are several times in life when one struggle due to lack of financial backup that is required during emergency conditions. In such situations, pledging a gold at the bank, jeweler, or financier help to provide liquidity. Loan against gold is a popular concept in India which enables the individual to generate quick money to support in critical situations.
People opt for a gold loan to get quick money to utilize for personal use, business purpose, or other non-speculative things. It is one of the quickest and easy ways to fulfill financial needs. This is a most effective way and practiced on a regular basis compared to other types of loans.
If you are into the situation where you do not have any source to help you come out of the financial problems, then going for a loan against gold is the best possible option. You just need to contact genuine and authorized gold buyers who have a prior record of offering loan on gold.
Procedure to Avail Gold Loan
Availing a gold loan is relatively a simple process compared to procedures followed during other types of loan processing.
Step 1. You just need to visit the jewellery shop or bank with your gold jewellery to request for a gold loan.
Step 2. Bring some basic proof documents like original gold purchase bill and Identity Proof. Before validating any of these documents, the loan provider will carry out a different check for gold jewellery submitted.
Step 3. Loan provider will do gold valuation to check gold purity. Most of time it is done with advance technology machine which gives you precise purity of a gold jewellery.
The authority will check authenticity, gold weight, and gold purity.
Step 4. As per the valuation of gold the loan will be sanctioned which may range from 70% to 80% of actual worth of gold. Addition to this they will deduct normal processing fees which varies between different loan providers.
Step 5. It usually takes less time to get loan against gold. After finalising gold value and amount, loan agreement needs to singed by the customer.
If loan amount is going above certain limit i.e. 20,000, you will not get cash amount. The borrower need not to have any guarantor or any good credit record.
Documents required for a Gold Loan
· Identity Proof (Voters ID Card/Driving Licence)
· Address Proof (Electricity bill/Telephone Bill/Ration Card/Tax certificate)
· Passport size photographs
Merits of Gold Loan:
·
Instant loan against gold available on all types of jewellery
You can avail gold loan on all type of gold jewellery. Whether you have a gold ring, necklace, or coin you will get a loan on your gold as per its weight.
·
100% security assurance of your gold jewellery
Gold loan is offered with keeping your gold at the high-security place. Even if you have taken a gold loan for a longer duration you can rest assured of the security of your gold jewellery.
·
Higher gold loan value as per current gold market condition
The gold loan provider will give you the highest loan value possible considering the status of the current gold market. It helps to get the best value compared to other options.
·
Easy to pay and flexible interest rate as per loan time duration
You will get a gold loan with flexible interest rate which waves off the burden from your shoulder. You can pay the loan interest rate as per your convenience and your preferred payment mode.
·
Fewer
documents required for gold loan
The documentation requires to avail gold is less when compared with the other loan types. You will just require to submit basic proof documents which you usually carry with yourself.
·
No prepayment Penalty
In case you want to close the loan before its end date there will be no deduction on the repayment value. You can easily repay the loan amount on or before of end of gold loan tenure.
Demerits of Gold Loan:
·
The gold
loan can be taken for a certain period of time
The issues associated with the gold loan is that you can pledge your gold for some time period only. After the cycle gets complete, you have to take out your jewellery and pay the remaining interest charge.
·
In case of repayment delay chance of losing the pledged gold
Despite so many advantage gold loan brings to you are unable to repay the amount you have taken through loan then your jewellery will be brought to the auction. Due to this, you may lose your precious gold jewellery.
Sai Gold Trading is a leading gold buyers in India which provides loan against gold at low interest rates. They provide flexible payment options on gold loan and make your gold quickest source to generate instant cash. If you have any query regarding gold loan you can feel free visit the company office or you can give a quick call.