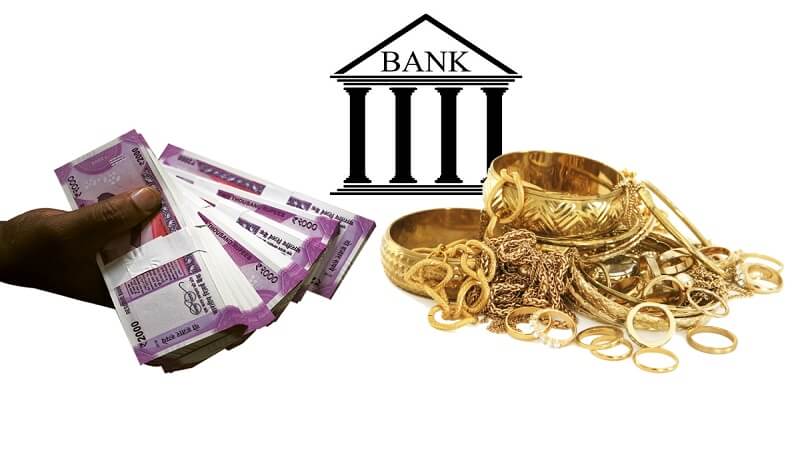 How to Release Pledged Gold?
When the discussion come to the subject of pledged gold, there is a long history behind it. The process of pledging gold to generate a fund has been followed from old times. In India, gold has been pledged quite often to get quick money in emergency situations. People pledge their gold to banks, pawn shops, or other financiers.
Many time they pledge gold for longer duration which results into increased interest on the pledged gold. After some time span, it becomes difficult for the gold owner to release pledged gold. In such situations, there is a possibility that you may lose your gold jewellery. We all know that gold is precious to everyone and you surely don't want to lose it at any cost.
· Trusted Jewellery Buyers. There are many gold buying companies in India which call themselves the most trusted jewellery buyers. People believe in their words and make a deal. Most of the time such deals become the worst decision of their lives. This happens due to wrong selection of a jewellery buying company. It is extremely important for you to take a wise step when you decide to contact any jewellery buyers to help you release your gold.
· Worth of Jewellery. There are many cases where jewellery shops do they help to release pledged gold but then they offer you an unfair price on the purchase of your jewellery. They also deduct the unjustified amount from the actual worth of the jewellery. This happens in most of the cases which results in painful experiences.
How Sai Gold Helps You in Releasing Pledged Gold?
If you have pledged your gold to bank or financiers but unable to release it then it is recommended to visit genuine jewellery buyers who provide service of release pledged gold. Sai Gold Trading is one of the trusted names when to it comes to offering released pledged gold service. We are into the business of release pledged jewellery from many years with a proven track record.
Sai Gold will help you to release pledged gold and buy it back with good payouts for the same. The process followed is completely genuine and transparent with keeping customer's faith intact. They will pay the amount required to release pledged gold. After that, they will buy it from you for quick cash after deducting the amount paid on the behalf of you at the time of gold release.
Majority of people who pledge their gold stuck with a question "How do I release gold from Bank and Finance Companies?" Don't get confused or demotivated due to such issue. Sai Gold is there to help you out in your difficult times. They have a long history of helping people release their pledged gold and buy it back at the best rate. You just need to contact Sai Gold at earliest to take a breath of relief. With testimonials of hundreds of satisfied customers, you will come to know the whole story about the quality service offered.
Our Release Pledged Gold Jewellery Process
Step 1. You will require to submit documents related to your pledged gold. This is necessary to find out the information regarding transaction details and gold submitted to bank or financer.
Step 2. Once we found that all documents are genuine then in the very next step our executive will join you to visit the bank or financier where your gold has been pledged.
Step 3. We will pay the amount on the behalf of you that is required to release pledged gold. After releasing we will hand over the jewellery to you.
Step 4. In case you want to sell that gold then you need to submit that jewellery at our store. Our expert gold valuators will conduct the most transparent and authentic valuation.
Step 5. After conducting the valuation, we will offer you the price on the basis of gold's purity and market condition. The price will be offered after deducting the amount paid by us at the time of gold release process.
Step 6. We give enough time for the customer to think on the offered price on their gold. There will be no pressure and all the process will be conducted in a safe environment.
Step 7. Once you feel satisfied with the offered price we will give you instant money against gold. We will pay the amount through the medium of your choice.
The release gold process conducted with the assurance of a hundred percent safety and transparency. Customer satisfaction is the central point of this service. They are informed about each and every step that was taken during the process. So if you have any query regarding this then you can feel free to contact Sai Gold for any kind of assistance. The staff is always available to solve your queries. You can visit companies head branch located at Pune, Maharashtra.