How to Get Gold Loan? Gold Loan in Different Banks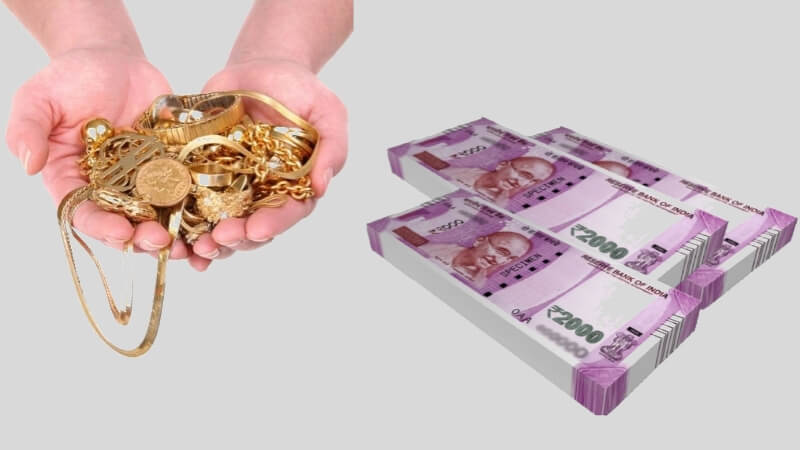 How to get Gold Loan? Gold Loan in Different Banks
Gold loan is one of the most secured loan types in which gold is used as collateral. In this needy person pledges his gold with a bank or other financier and get a loan. People prefer gold to raise a quick fund that can be used in emergency medical conditions, marriage, agricultural need, or child's education. The best part of the gold loan is that it is the most trustworthy way to get good loan amount without bothering about your credit history. The loan processing requires less paperwork than other loan types. There are many banks as well as non-banking institutions aggressively promoting the concept of a gold loan.
Find out How You Can Avail Gold Loan
The main advantage about the gold loan is that one can get the loan irrespective of their background. In addition to this, there is no requirement to have a good credit score to avail gold loan. The loan will be disbursed on the basis of the amount of loan owned by the borrower. Furthermore, the interest rates charged for gold loan are much more appealing as compared to personal loan. When someone applies for loans other than a gold loan, the person requires to submit a long list of documents. The gold loan provider asks for few identity proof documents and you can get a loan on an immediate basis.
One can avail gold loan at low processing charges with complete assurance of submitted gold jewellery. In addition to this, the borrower also gets flexible repayment options. The borrower can repay the amount in parts during the tenure of the gold loan. The borrower just needs to remember that he should be able to repay the loan amount at the time of closing date. If you are in a situation where you need urgent money to come out of financial trouble, then you should contact the gold loan provider. But the thing is that you must visit authentic gold loan provider who is into this business from several years.
Sai Gold Trading is a renowned name in the gold jewellery business. With years of history and excellent track record offering a gold loan, they have many happy clients who benefited from this service. There are many gold loan providers in the market but there are very few on which one can trust.
Here below find out how Sai Gold is the best choice for gold loan service compared to other sources.
·
Gold Loan Interest Rate
When someone thinks about taking any kind of loan the first thing that comes to mind is how much interest needs to be paid. This is one of the major factors due to which people fear to take a loan. There are many banks in India which provides loan against gold. But when you check their interest rate it is out of the reach for a normal person. The interest rate imposed by banks on the gold loan is very high due to which most of the people fail to repay the loan amount. Sai Gold understand the problem of common man and hence offers gold loan at a low-interest rate compared to others in the market.
·
Gold Loan Duration
Majority of banks offer gold loan for the minimum tenure which ranges from 6 to 8 months. There are situations when one requires a loan for a longer time as they can repay the loan after a particular time period only. Sai Gold gives the loan duration flexibility to customers. One gets the varied loan duration based on requirement and the amount of gold owned. If you have the same requirement, then no need to waste your time visiting different banks again and again to get a gold Loan. Just visit Sai Gold Trading and get an instant loan against gold.
·
Documentation Requirement for Gold Loan
When the needy person visits any gold loan provider bank they ask for a bunch of documents before proceeding. There is a long list of documents that you need to submit in a bank. After the submission of documents, there is a verification process conducted by the bank. Meanwhile, there is a lot of time that gets wasted. Those who need urgent money gets frustrated with such long-delayed process. At Sai Gold, you need not wait for long hours to avail a gold loan. Just visit the office with your gold and get instant cash with minimal document submission.
·
Transparency and Security Gold Loan
Many time bank executives don't provide accurate information that is required to make a confirmed decision. For the sake of completing targets, they try to confuse customers with fake promises and doesn't provide the whole information. Sai Gold is the most trusted partner when it comes to gold loan services. Here customers come to know every single step in detail with hundred percent transparency. You can rest assured of the complete genuine and authentic gold loan process.